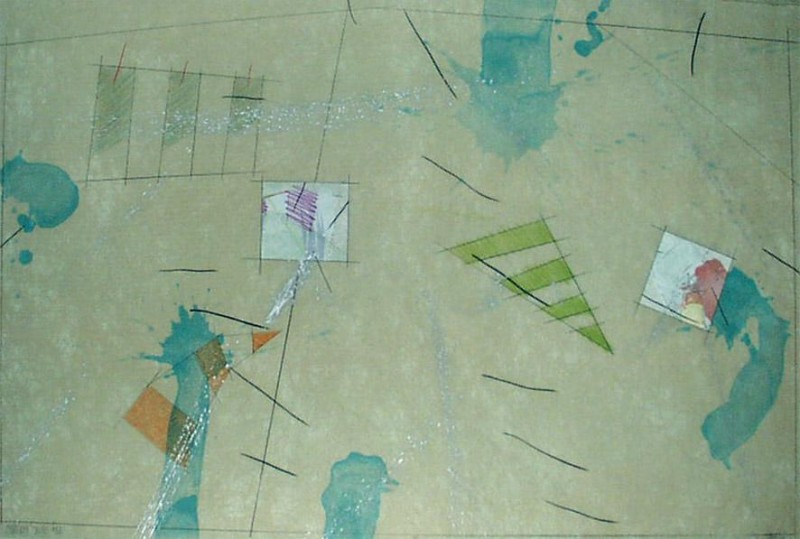 Kurotani Suite 2, 1987
10 color lithograph on hand-made paper
23.75 x 36.5
edition of 12

Bob Nugent's Kurotani Suite 2 was pulled at Magnolia Editions in Oakland, CA on a Steinmesse and Stollberg flatbed transfer press. A separate overlay for each color was drawn by the artist. The prints were pulled individually, one color at a time. The artist then hand-colored and collaged the prints with colored pencil and handmade Japanese paper. Permanent silver ink was also applied. Finally, the artist approved, signed and designated each impression.
show prices
Prices and availability are subject to change without notice.
The copyright of all art images belongs to the individual artists and Magnolia Editions, Inc.
©2003-2023
Magnolia Editions
, Inc. All rights reserved.
contact us