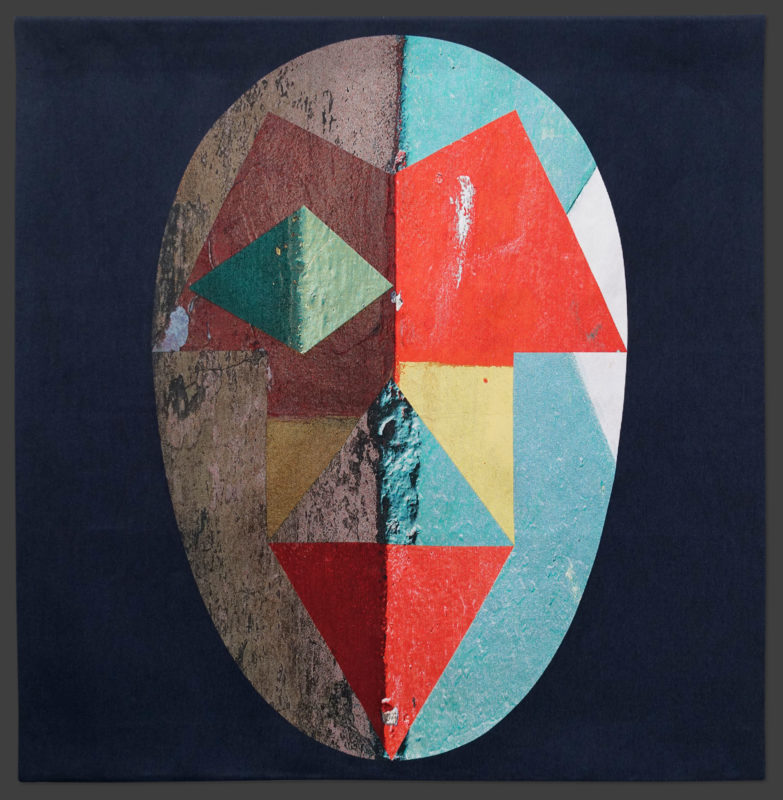 Mask Series: Yellow and Red Vedado, 2017
jacquard tapestry
99 x 99 inches
edition of 3

Cuban-born, New York-based artist Alexandre Arrechea's work explores the intersection of art and society, taking particular delight in confounding the questions of form and function posed by architecture. He was a founding member of the storied Cuban artist's collective Los Carpinteros, responsible for some of the most important drawings and installations to emerge from Latin America in the last twenty years. Arrechea's work in mediums including sculpture, video, and installation continues to deconstruct and re-envision the visual syntax of architecture and the environment with humor and élan; his highly visible and dynamic projects include Nolimits (2013), a series of ten monumental sculptures installed along the Park Avenue Malls in New York City.
Arrechea's 2017 tapestry edition Mask Series: Yellow and Red Vedado is a vibrant photomontage whose constituent elements are drawn from photographs of buildings in the Cuban capital – specifically, the corners of those buildings, photographed such that the light (sunny) and dark (shadow) sides are both visible, yielding two distinct tonalities. The resulting imagery possesses a curious and provocative mixture of flatness and depth, familiarity and exoticism, abstraction and mimesis – a playful tension that is heightened by the artist's use of the architecturally relevant and historically rich tapestry medium.
-Nick Stone
show prices
Prices and availability are subject to change without notice.
The copyright of all art images belongs to the individual artists and Magnolia Editions, Inc.
©2003-2023
Magnolia Editions
, Inc. All rights reserved.
contact us