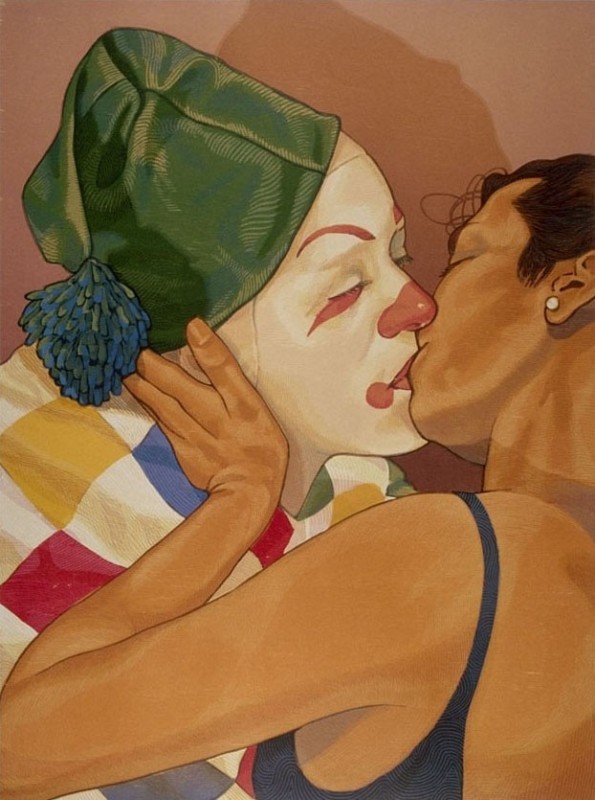 The Kiss, 1993
43 color woodcut
42.5 x 32 in.
edition of 30

"The Kiss" was carved by the artist and printed at Magnolia Editions in Oakland, CA on a flat bed transfer press. The first fifteen runs were pulled from one block with the artist reducing the wood/image with hand tools between each run. Additional runs were carved and printed from additional blocks. The prints were pulled individually, with each run consisting of one to three color blends.The artist approved, signed and designated each impression.
show prices
Prices and availability are subject to change without notice.
The copyright of all art images belongs to the individual artists and Magnolia Editions, Inc.
©2003-2023
Magnolia Editions
, Inc. All rights reserved.
contact us